WE ARE LIFESTYLE MEDICINE SPECIALISTS!
We've proudly served our community of Airdrie, Alberta. With a population of just over 70,000 people, we're a tight-knit city. We care about our community, and the people within it—that's why we've made it our mission to help as many people as possible gain independence from prescription medication, regain their physical health, and lose weight.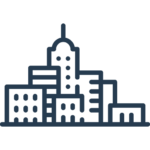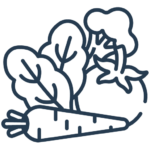 Lifestyle Medicine is the branch of medicine that deals with research, prevention, and treatment of disorders caused by lifestyle factors. Only recently has the medical community recognized obesity as a chronic disease just like diabetes, and hypertension. We believe in a measured, long-term approach to the treatment of this chronic illness.
Let's guide you with an evident-based approach to your health

YOU CAN BEAT OBESITY!
YOU CAN PREVENT DISEASE!
If you're looking to kick your meds to the curb and start living free, then book your consultation with Alberta Bariatric & Lifestyle Clinic today!


We've built our practice on a foundation of absolute dedication to our patients' health and success
Our services are centred on:
Support for healthy living
Coaching for holistic well being
Stress reduction and sleep hygiene.
Reversal of chronic diseases such as diabetes, obesity, hypertension and more
Metabolic and genetic assessment for identifying disease risk
Education on healthy eating to manage chronic diseases